Website Promotion
Scotts Websites has many years of experience when it comes to website promotion. Because the calculations and algorithms used by the search engines change widely from year to year, it is important that you partner with a team that takes the time to learn the constantly changing search methods. When it comes to website promotion, the popularity of your site is the most important aspect as of this writing. The search engines look at how many links are pointing to your site, the quality and credibility of those links, and the content or articles related to those links. It is very important to use social media, video, articles and press releases to build up the credibility of the links pointing to your site.
A recent study shows that businesses that showed up in the top 3 google search results received over 58% of all the clicks. The number one spot received over 36% of all the clicks while the number 12 spot and below received less than 2% each. Way back in 2010 SEO or "Search Engine Optimization" was the rule. Not any more, now a websites popularity is the rule.
In a highly competitive marketplace the content of your website, domain name, title, meta-tags, keywords, descriptions and image text are also very important. The search engines want to see relevant content on your site that matches your domain name, title and description. Be careful not to spam or use the keyword in your site too often, this will be looked at as a negative by the search engines. Let the My Top Website team evaluate your existing site or build a new site that encompasses all of the aspects needed to get your website to the top of the search engines.
If you are ready to get started, you can fill out an order form on the following page.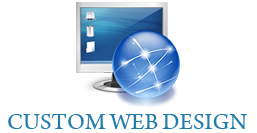 Your internet presence is a very important first impression on your business. Today 60% of all customers are using online search to find a local business. The days of that big yellow book being your source of customers are going the way of the buggy whip. We make sure our area businesses not only have an appealing online presence, we make sure it will show up near the top of the search engine page when a customer needs your services.
Read More
Tesitimonial
We wanted to get on top of the search engines for our highly competitive business in electronic cigarettes. Scotts Websites got us number 1 on Bing for our keyword search term "Somkeless Cigarettes Reviews" increasing our sales 1200%. - Scott Diamond SmokelessCigarettesReviews.com