Custom Web Design
We are proud to offer qualified web design professionals that build the most appealing and informative websites. We strive to create an open and personal relationship with all of our clients. Our web design team will work with you and your team to collaborate through the initial stages of the web design to establish a common vision, and an overall detailed design plan. It is very important for us to get a strong understanding of your business goals and how we can use our skills to get you there.

Once the web design process has been agreed upon, we then start writing the code, formatting the images, and building the underlying framework for your website. Scotts Websites makes sure all of our sites are web standards compliant, search engine keyword friendly, and functional in all major browsers.
Once we have delivered your website to you we can work with you to constantly make sure your site is keeping up with technology changes in both the search engines and the updated revisions of internet browsers.
Competition can be fierce, and we can also keep an eye on your competitors so your website can always have that top search engine ranking and an edge over your competition.
If you are ready to get started, you can fill out an order form on the following page.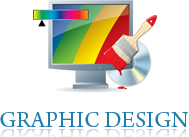 Graphics that represent your business and business identity is many times the first impression a customer has of you company. Let Scotts Websites work with you to make that eye popping design that gets you noticed and gains you an edge on your competition.
Read More
Tesitimonial
Scotts Websites worked with our team to come up with the most killer website that blows away our competitor sites. Their team worked with us on an initial design that we loved and then tweaked it until we had exactly what we wanted. We were on the first page of google in under 3 weeks. Greg Seegal, Spyware Review