Graphics Design
About us We are a talented team of creative minds who will help your business develop new marketing ideas. Our specialty is working with small to medium size businesses and partnering with them to come up with that perfect design for their needs.
Our team of designers, artists, and project managers are standing by to help you develop that professional marketing design, ranging from logos and business cards to web development to a strong online presence. We will customize our solutions to meet your very unique needs without breaking the bank.
Our Design Process Coming up with your business identity graphic for the first time is the most important part of your business communications. We will work with you to make sure you have that perfect business image. This may take several revisions to get it perfect because most of the time you are not sure exactly what you want and this is very common. For those cases we will have several of our artists take your information and come up with up to 10 completely different designs for you to look at. From there we can modify your favorite design until you have exactly what you want. If you know exactly what you want including color, image, and design, we will have 1 artist develop your graphic and we can go through 2 revisions to perfect it.

Once we have perfected your business identity graphic we can then move to your stationary, business cards,marketing brochures, magnetic signs, and promotional material. This is your business identity and what separates you from the rest of your competition.
If you are ready to get started, you can fill out an order form on the following page.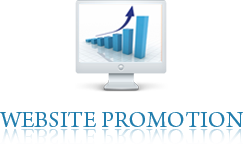 Can you find your website on the front page of google using keywords related to your services? Top rankings in the search engine gain a lions share of the business...
Read More
Tesitimonial
Scotts Websites built our logo in under 1 week and it was perfect. We had no idea what we wanted but they worked several different concepts and we chose one of them. From there they perfected the one we wanted. We used this design on all our stationary, letterheads and business cards. Jim Haney JH Designs.