About Us
Scotts Websites is proud to offer qualified web design, graphics design and internet marketing professionals for your needs. We strive to create an open and personal relationship with all of our clients. Our team will work with you and your team to collaborate through the initial stages of the design process to establish a common vision, and an overall detailed design plan. We will work with you to get a strong understanding of your business goals and how we can use our skills to get you there.
If your a customer that already has an online presence and wants to better your site or a new company starting out, we have solutions for your business image, marketing strategy and search engine top ranking.
We know you want more sales and we know how to get you there. The single most important factor in gaining more sales is for your website to rank near the top of the search engines for your particular keyword search. This involves everything from choosing the correct domain name, to building the site that uses the information the search engines are looking for to creating credible links from other sites to your site. Let Scotts Websites work with you to get you more sales.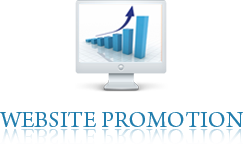 A recent study shows that businesses that showed up in the top 3 google search results received over 58% of all the clicks. The number one spot received over 36% of all the clicks while the number 12 spot and below received less than 2% each.
Read More
Tesitimonial
We wanted to get on top of the search engines for our highly competitive business in electronic cigarettes. Scotts Websites got us number 1 on Bing for our keyword search term "Somkeless Cigarettes Reviews" increasing our sales 1200%. - Scott Diamond SmokelessCigarettesReviews.com